Carriage Hills | Wilmington NC Real Estate
If you would like a neighborhood that has every amenity possible, this is it! Gorgeous Clubhouse with outdoor grilling areas ,Pool, Tennis Courts and even a playground for the kids. The houses are not cookie cutter and each has it's own flair. Sidewalks for neighborhood stolls, plus an active homeowners association, makes Carriage Hills a pleasure to live in.
Please feel free to contact me with any questions or requests about homes for sale in Carriage Hills Wilmington, NC, or any location in the CapeFear Region. I have lived here all my life and can help match a neighborhood with a home and schools. I know where the best shopping is and all the main attractions. If you are looking for a second home or investment property in Carriage Hills in Wilmingon, NC, there are still really affordable homes in the great coastal area, but you will need a real estate expert to help you. Kay Baker is an experienced real estate professional who has decades of home buying and selling experience in Carriage Hills, Wilmington, NC area.
We invite you to take a look at Carriage Hills homes today. Just call 910-202-3607 or 1-800-497-7325 Ex. 3607 or email me at kaybaker@seacoastrealty.com.
1438 Wagon Court | Carriage Hills UNDER CONTRACT IN 40 DAYS!
Only Active Listings Being Shown
Sale

$295,000 | Single Family
3 Beds
2 Baths
1 half Bath
Sale

$229,900 | Single Family
3 Beds
2 Baths
1 half Bath
Sale

$210,000 | Single Family
3 Beds
2 Baths
0 half Bath
Sale

$198,000 | Single Family
3 Beds
2 Baths
0 half Bath
Sale

$189,000 | Single Family
3 Beds
2 Baths
0 half Bath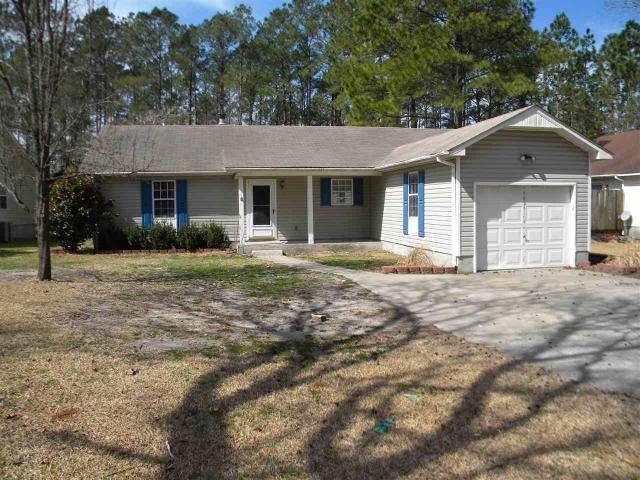 Sale

$127,000 | Single Family
3 Beds
2 Baths

Warning: number_format() expects parameter 1 to be double, string given in /home/impactco/IDX-Server/2.0/templates/compiled/%%AD^AD8^AD8011CA%%idxSearchResults_shane.tpl.php on line 363
half Bath
Database was last updated on: 06/25/2016