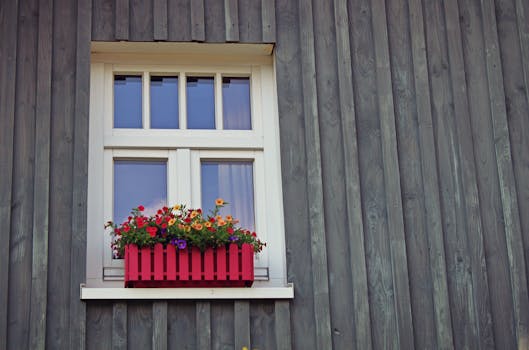 Congratulations! Your home is now officially under contract, Now What? Below are some frequently asked questions that most sellers have concerning the closing of their property. I hope that these will help you to understand the process better and make for a smother transition.
When will the buyer do their inspections?
The inspection due diligence date is noted in your Offer to Purchase.  The buyer's agent will schedule all inspections before this date. * (Note: Termite Reports are only valid for 30 days, if your closing date is more than 30 days from the inspection date, the buyer's agent will wait until closer to closing date to schedule this inspection).
What Inspections will be done on my house?
The buyer has the right to inspect all systems on the property. Typically, a Licensed Home Inspector will be hired to perform the inspection. An appointment will be made with you to confirm entry and you do not need to be present at that time. A termite inspection will more than likely be done as well. The inspector DOES need to enter the premises, this too will be scheduled with you.
The inspections are done, Now What?
Once all inspections are completed, the buyer's agent will provide to me a written list of items that they are requesting to be repaired, if any. and your agent will then contact you and go over said items, we will work towards an agreement with the buyer as to what you are or are not willing to repair.
What if I have active termites or previous infestation that was not treated?
If this was noted on the termite report you are required to have the house treated. If you have a current bond in place, you need to  contact the company and schedule the treatment. If you do not have a current bond your agent will work on estimates for treatment.
When is the closing on my property?
Your closing will be in close proximity, usually the same day of, the date that is noted in your Offer to Purchase Contract. This date was part of the negotiating process when the offer was first received. Your agent will be advising you of the exact date, time and place. If the date noted in the contract does not work for you, please notify me immediately.
Where and when do I need to be at closing?
As a seller you DO NOT need to attend closing.
What do I need to do for closing?
You, as the seller, will be responsible for signing a Deed package. Your agent will order this for you and contact when it is ready. If you are married, both spouses will need to sign. ALL signatures must be notarized. I am a notary and can meet with you, if needed. If you currently live in another state, your agent, can overnight this package to you in ample time before closing.
When will I know how much money I will receive at closing?
The closing attorney will prepare a Closing Statement  within 24 hours before closing. This statement will itemize all of your credits and debits and show your final proceeds amount. Your agent will contact you as soon as they receive this document and go over it with you. The property WILL NOT close until you have reviewed these figures and APPROVED them.
When do I cancel my utilities?
All utilities can be transferred as of the day of closing, unless you are renting back from the buyer. If this is the case, have your utilities switched as of the day of departure. Your agent will provide you with a list of contact numbers for local companies.
When do I need to be out of my house?
Typically, you will need to be out of the house before the closing time. The buyer will more than likely do a walk thru of the property right before closing to make sure the house is in the same condition as it was when they last saw it. It is protocol to have all items out and the property clean in time for the walk thru. Your agent will keep you updated on this time and date.
What do I do with extra keys, garage door openers, etc.?
Any extra keys, etc. need to be left on the counter in the kitchen. The buyer's agent will take the key out of the lock box at closing.
When do I cancel my Homeowners Insurance?
DO NOT cancel your policy until the property is recorded and you have received your proceeds.
When will I receive my proceeds?
Once the buyer signs all documents at the "closing table" and the loan is funded, the attorney will take the Deed to the Registry and record it. I will continue to follow up with the attorney so that we will know the minute that happens. Once the Deed is on record, your proceeds can be released. Typically, it will happen the afternoon of closing, however if the closing is later in the day, the Deed will record the following morning.
Any questions? Call 910-202-3607 or kaybakerassociates@ec.rr.com.  Please Visit www.cbbaker.com for more seller information.